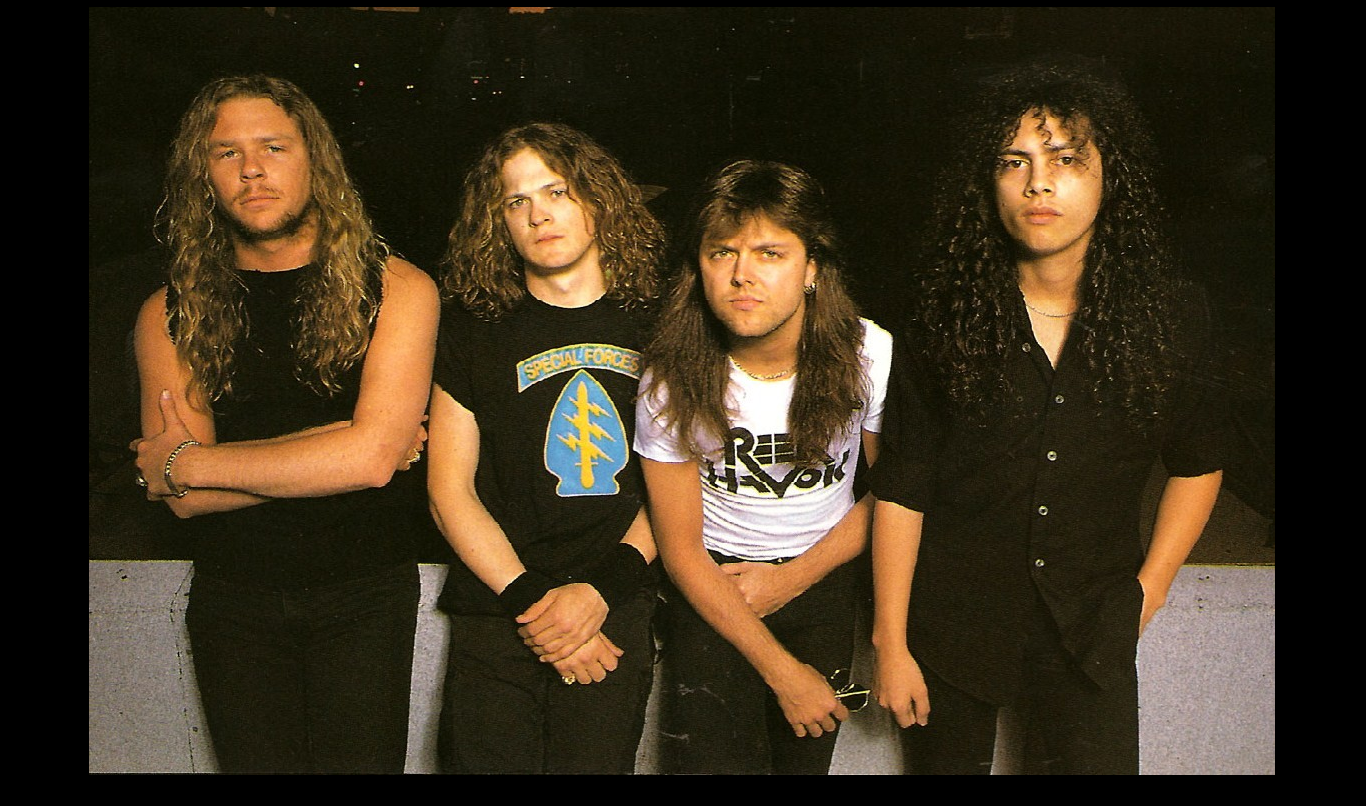 Metallica Black Albümün Yıldızlarla Dolu Cover Koleksiyonunu Duyurdu
Metallica, "The Black Album"ün 30. yıl dönümünü, müzik sahnesinin yıldız isimlerinden oluşan geniş bir kadronun imza attığı cover koleksiyonuyla kutluyor.
10 Eylül'de dijital olarak ve 1 Ekim'de fiziksel olarak piyasaya sürülecek olan The Metallica Blacklist, isimli derleme albüm Miley Cyrus, Elton John, Depeche Mode'dan Dave Gahan, J Balvin, St. Vincent, Phoebe Bridgers, My Morning Jacket, Weezer, Mac DeMarco, Cage the Elephant, Kamasi Washington, Portugal. The Man, IDLES, Rodrigo y Gabriela ve Moses Sumney gibi isimlerin katılımıyla tam bir yıldızlar geçidi sunuyor.
Bu kadarla da kalmayan katılımcı listesinde Chris Stapleton, Volbeat, Juanes, Darius Rucker, Corey Taylor, Alessia Cara, Ghost, Royal Blood, OFF!, Pup, Flatbush Zombies, White Reaper ve Mexican Institute of Sound yer alıyor.
Koleksiyon, Metallica'nın The Black Album olarak da anılan 1991 tarihli kendi adını taşıyan albümündeki 12 parçanın birden fazla coverını içeriyor. Örneğin, "Enter Sandman"in altı versiyonu, "Nothing Else Matters"ın ise 12 yorumu var.
Sürümün ön izlemesi olarak, Miley Cyrus ve Elton John'un yıldızlarla dolu "Nothing Else Matters" kapağı aşağıda yayınlanıyor. Kayıtta Cyrus ve John'a Metallica basçısı Robert Trujillo, Red Hot Chili Peppers davulcusu Chad Smith ve Yo-Yo Ma eşlik ediyor.
Koleksiyonun satışından elde edilecek tüm gelir, Metallica'nın All Within My Hands Vakfı da dahil olmak üzere katılan her sanatçının kendi seçtiği hayır kurumlarına bağışlanacak.
Metallica bununla birlikte albümün 30. yıl dönümünü taçlandıracak görkemli bir koleksiyon setini de duyurdu.
"The Metallica Blacklist" şarkı listesi:
Alessia Cara & the Warning – Enter Sandman
Mac Demarco – Enter Sandman
Ghost – Enter Sandman
Juanes – Enter Sandman
Rina Sawayama – Enter Sandman
Weezer – Enter Sandman
Sam Fender – Sad but True (Live)
Jason Isbell and the 400 Unit – Sad but True
Mexican Institute of Sound Feat. La Perla & Gera Mx – Sad but True
Royal Blood – Sad but True
St. Vincent – Sad but True
White Reaper – Sad but True
Yb – Sad but True
Biffy Clyro – Holier Than Thou
The Chats – Holier Than Thou
Off! – Holier Than Thou
Pup – Holier Than Thou
Corey Taylor – Holier Than Thou
Cage the Elephant – the Unforgiven
Vishal Dadlani, Divine, Shor Police – the Unforgiven
Diet Cig – the Unforgiven
Flatbush Zombies Feat. Dj Scratch – the Unforgiven
Ha*ash – The Unforgiven
José Madero – The Unforgiven
Moses Sumney – The Unforgiven
J Balvin – Wherever I May Roam
Chase & Status Feat. Backroad Gee – Wherever I May Roam
The Neptunes – Wherever I May Roam
Jon Pardi – Wherever I May Roam
Sebastian – Don't Tread on Else Matters
Portugal. The Man Feat. Aaron Beam – Don't Tread on Me
Volbeat – Don't Tread on Me
The Hu – Through the Never
Tomi Owó – Through the Never
Phoebe Bridgers – Nothing Else Matters
Miley Cyrus Feat. Watt, Elton John, Yo-yo Ma, Robert Trujillo, Chad Smith – Nothing Else Matters
Dave Gahan – Nothing Else Matters
Mickey Guyton – Nothing Else Matters
Dermot Kennedy – Nothing Else Matters
Mon Laferte – Nothing Else Matters
Igor Levit – Nothing Else Matters
My Morning Jacket – Nothing Else Matters
Pg Roxette – Nothing Else Matters
Darius Rucker – Nothing Else Matters
Chris Stapleton – Nothing Else Matters
Tresor – Nothing Else Matters
Goodnight, Texas – of Wolf and Man
Idles – The God That Failed
Imelda May – The God That Failed
Cherry Glazerr – My Friend of Misery
Izïa – My Friend of Misery
Kamasi Washington – My Friend of Misery
Rodrigo Y Gabriela – the Struggle Within